Oracle Cloud ERP and SCM Cloud simplifies, standardizes, and automates business processes – helping you take full advantage of profitable opportunities. Oracle's innovative portfolio is built to help master everyday business challenges while making better use of resources.
Oracle
Cloud ERP
&
SCM Cloud
Oracle
EPM
Cloud
Portfolio
9EDGE's commitment to a successful implementation of Oracle's Enterprise Performance Management (EPM) suite, will enable your company to gain the insights and agility you need, to outperform in any market condition.  Leverage the EPM Cloud suite to provide unprecedented access to analytics, reporting, account reconciliation, strategic planning and forecasting, financial consolidation and close, tax provisioning, profitability and cost management, and financial planning and budgeting.
Advanced EPM solutions from Oracle connect and integrate vast amounts of operating and financial data within a single platform to provide truly comprehensive information.
An integrated, end-to-end solution to meet all your HR requirements – from human resource administration, to work-life solutions, HR optimization, Talent acquisition & management and all associated Analytics for small business or multi-national enterprises
9EDGE's commitment to successful implementations, will allow your company to be using Oracle CX Cloud suite to provide reps and managers with unprecedented access to analytics, standardize its sales process, and increase sales efficiency and effectiveness in no time.
Oracle's Infrastructure-as-a-Service Cloud is a comprehensive set of integrated, subscription-based infrastructure services that enable businesses to run any workload in an enterprise-grade cloud managed, hosted, and supported by Oracle.
A layer that typically exists between IaaS and SaaS, Oracle's Platform-as-a-Service Cloud provides a platform to develop, deploy, and run applications without the cost and complexity of deploying and managing the required infrastructure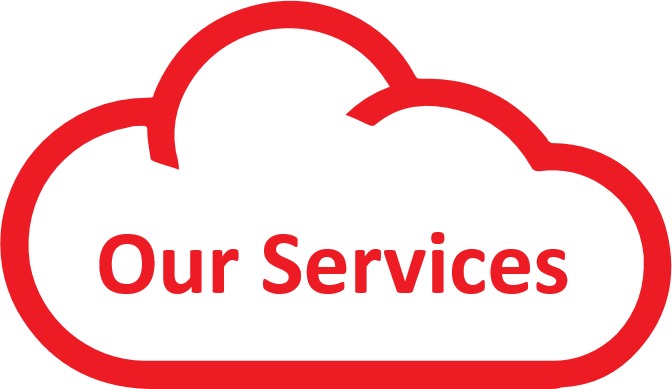 Entire spectrum of implementation services for Oracle Cloud Solutions leveraging various deployment options such as Private, Public or Hybrid:
Traditional implementations

Accelerated rapid implementations

Transformational or Re-implementations

Multi-phase implementations
Our most specialized service offering for all types of migrations to the Oracle Cloud Solutions:
Lift & Shift
Staged Migrations
Transformational Migrations
Application-only Migrations
Platform migrations, including moving from On-Premise to Cloud deployments
This focused offering is specially designed for organizations that are looking for answers around their Cloud roadmap. Led by our senior architects and facilitated through our famous Picasso workshops, this assessment will result in creation of the overall strategy for your Cloud landscape for the next 2, 3 or 5 years, including the required details to budget, staff, train and de-risk any business impact. Depending on the required outcome, this assessment can vary in duration from 2 days to 2 weeks.
We offer specialized assessments around new Implementations, Systems Selections, Optimizations and related areas.
Designed around expanding your existing footprint, this area of our services is to assist you in adding new functionalities, modules and/or features. Our experts can seamlessly understand your requirements and design & build the right configurations into the system.
We offer flexibility in our engagement where few clients leverage our expertise only for the design pieces, while others engage us for the entire lifecycle.
Although we are big proponents of keeping a vanilla system, we understand that there are occasions where custom modifications may be justified to meet business requirements. Leveraging our Global Results Center (GRC), we are able to build these extensions or customizations in a timely and cost effective manner.
We have deep expertise and extensive experience in integrating add-on products and solutions to the Oracle Cloud Solutions. Our preferred approach is to use Oracle Fusion Middleware and SOA based integrations, but we also have skills in WebSphere, WebMethods and BizTalk.
SUPPORT EDGE – From our pioneering experience in this area, our unique approach to Application Maintenance & Support services (AMS) is centered around Oracle Cloud Solutions.
Leveraging our proprietary tools and AMS framework within our Results Oriented Methodology (ROM), we not only provide for corrective and adaptive maintenance but have also matured into delivering preventive diagnostics to result in continuous improvements, operational cost savings and reducing TCO across your application landscape.
Full range of services for Oracle | JD Edwards | Cloud ERP | Digital Supply Chain such as upgrade, implementation, global rollout, assessment, roadmap, development etc. for various industry verticals – Let us help you find a better way
Solutions for Oracle Cloud ERP & Digital Supply Chain
Together, we have the EDGE™
Offerings & Solutions for Oracle Cloud ERP & Digital Supply Chain