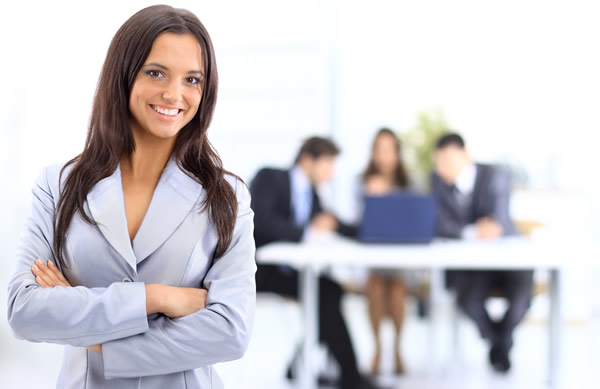 9EDGE, an AST Company, is a global full-service IT solutions and services firm specializing in Oracle applications. 9EDGE was founded by a team of industry veterans known for disruptive innovation in the Oracle ecosystem. We're thorough in our approach because we know that one size does not fit all, and we're decisive in our delivery, advising with confidence and clarity. Our forward-thinking and unique approach results in creative solutions to the problems we solve, ultimately effecting a positive change for our clients. Learn about our name – 9EDGE
Applications Software Technology (AST) acquired 9EDGE to expand the breadth of our capabilities as an award-winning, full-service solutions provider of the Oracle and adjacent cloud ecosystems for enterprises. From cloud technology to legacy on-premises applications, AST's services encompass all aspects of SaaS, PaaS, and IaaS. To learn more, visit www.astcorporation.com.
To be the most preferred partner to our clients, employees and stakeholders for realizing the full potential from their investments in the Oracle and JD Edwards ecosystems.
Deliver extraordinary results by fostering an entrepreneurial environment for exceptional people and clients to thrive.
Our values serve as a compass for our actions and guides every aspect of our business by describing how we behave in the world in order to continue achieving sustainable, quality growth and results. It is the spirit that drives our firm irrespective of its current undertakings and helps it sail through tough and difficult situations. Our Values provide answer to tough questions and act as a beacon in situations of conflict. In addition, these serve as important guidelines in our hiring decisions.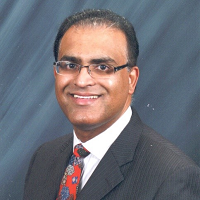 Jack Pinto
Managing Partner, responsible for sales and marketing. Has over 24 years of consulting experience of which 16 years focused on net new Oracle sales. Sales leadership for large global Systems Integrators. Leadership roles in Field Sales, Inside Sales, Resource Management. Skilled in solution based selling and high growth results. Recruited and mentored top sales achievers globally.
Something You May Not Know About Me
Tennis is my passion as it keeps me young at heart and Deep Purple is my favorite band that calms me down.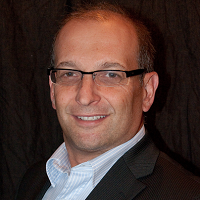 Dale Kaplan
Managing Partner, responsible for North American operations, sales, marketing, alliances and supporting global delivery. Driver of public sector business and assisting our key EDGE customers with ensuring delivery excellence. Over 25 years of consulting experience with almost 20 years focused on JD Edwards. Results focused leadership. Author and speaker at Oracle conferences.
Something You May Not Know About Me
I love playing competitive sports. Soccer, Tennis, Ping-Pong and Roller Hockey. I've got the scars that prove I'll do what it takes to get the win! I recently won the Men's Doubles 4.0 title at the Manhattan Beach Tennis Open Championship. Game anyone?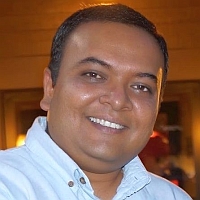 Ashish Kalawadia
Managing Partner, responsible for Account Growth, Practice and Delivery Management. Has over 23 years of IT & Business Consulting experience and 21 years focused on Oracle | JD Edwards. Prior experience includes leading the world's largest JD Edwards Practice @ global SI and specialist in driving high growth results. Thought leader and speaker at Oracle conferences.
Something You May Not Know About Me
Motorcycles and RC planes get me going; either while zooming my nitro in the park or racing my Ducati on the track.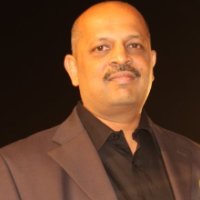 Tushar Mehta
Managing Partner, responsible for Offshore Delivery & India Business, Global Account Strategy & Large Project Delivery. He has 28+ years of experience in end-to-end IT services mgmt. A JDE veteran who brought the Indian JD Edwards consulting practice into existence 20 years ago. Expert in large client engagement, delivery, ops & being a mentor to the teams.
Something You May Not Know About Me
I am a car enthusiast and like being in the fast lane. Love to read behavioral books and conduct behavioral effectiveness programs for graduate students who are about to enter corporate world.
Together, we have the EDGE™
Full service IT solutions and Technology firm focusing on Oracle Solutions